Very Hungry Caterpillar Sensory Play and Days of the Week Printable
Sensory story telling memang sangat seru! Tidak hanya untuk menceritakan isi dari sebuah buku, tetapi dari sana banyak sekali yang bisa kita diskusikan dengan anak-anak. Sebagai contoh MinKie menggunakan buku The Very Hungry Caterpillar by Eric Carle. Disini MinKie mengasosiasikan tema dari buku The Very Hungry Caterpillar menjadi sensory bin plus membawa isi buku ini menjadi pembelajaran hand on activity untuk anak-anak yaitu untuk mengenal nama-nama hari dan juga bilangan menggunakan daun yang di beri lubang menggunakan hole puncher.
The Very Hungry Caterpillar Sensory Bin
Cara bermain:
Siapkan wadah dan isi dengan base kacang hijau, daun dan perlengkapan dekorasi lainnya.
Gunting gambar caterpillar dan lubangkan bagian mulutnya, potong gambar bentuk makanan serta printables days of the week.
Ajak anak membaca cerita The Very Hungry Caterpillar
Ajak anak mengambil potongan nama hari sesuai cerita hingga hari terakhir.
Ajak anak menggunakan hole puncher melubangi daun-daun yang dimakan oleh caterpillar.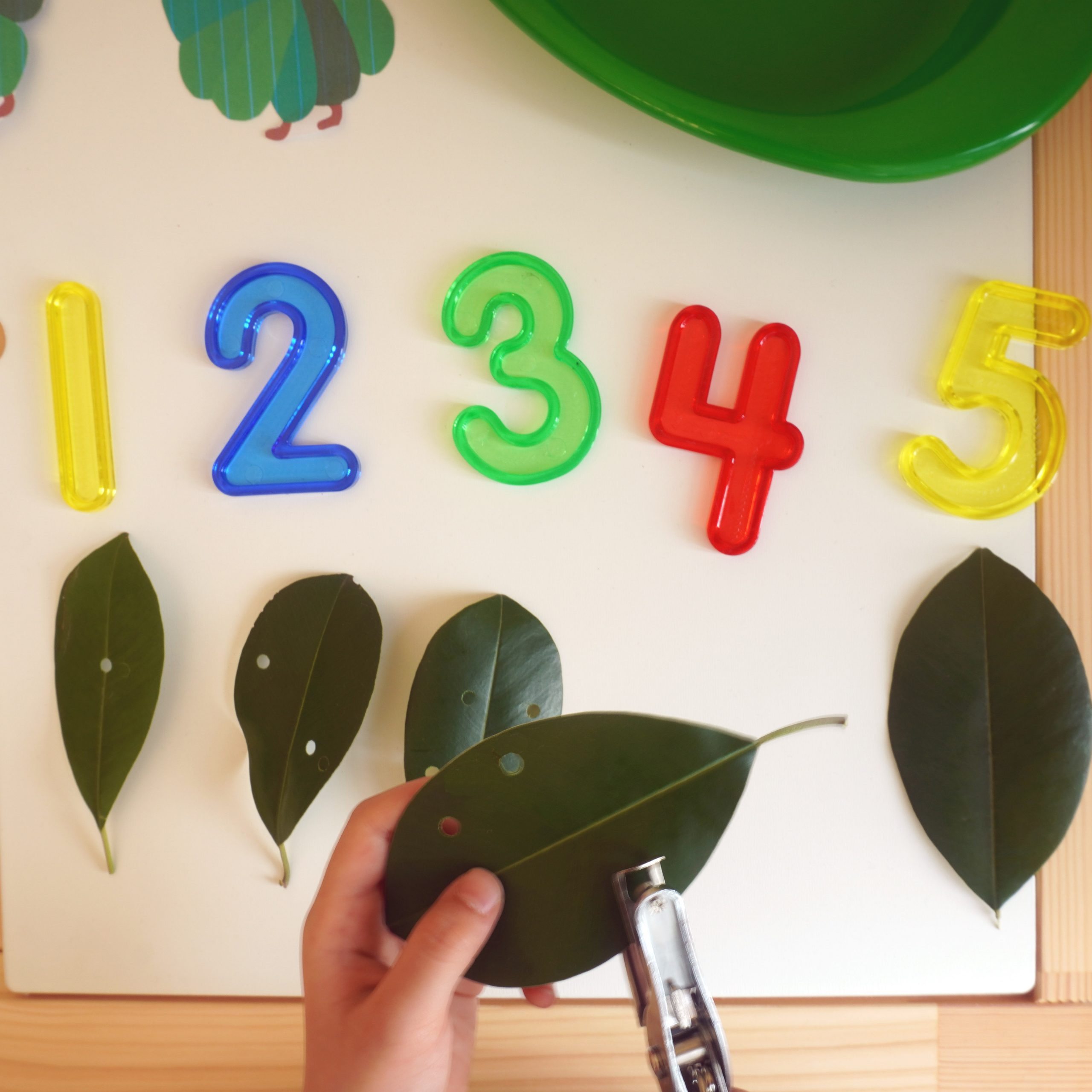 Free-play menggunakan sensory tools, anak-anak dapat memasukkan kacang hijau ke dalam mulut caterpillar menggunakan sensory tools.
Selamat bermain sambil belajar ya!