Kiedler is an Indonesian retailer of educational resources and learning material.
We carefully selected high quality, innovative and valuable educational products for our customers. We believe knowledge comes from experience and we also understand that children learn best by doing.
With Kiedler, we aim to unleash children's potential by promoting direct hands-on learning.
Kids
Our mission is to promote children's learning through play in a fun way and sparking their love of learning to be a lifelong learner in the future. We are aiding children's educational development by providing the joy of learning from our selective wide range of products.
Our goal is to make a simple activity for kids to play and learn at home with products that are available on our shop. You will find hundred ideas to play with all of the products we carry in www.kiedler.com.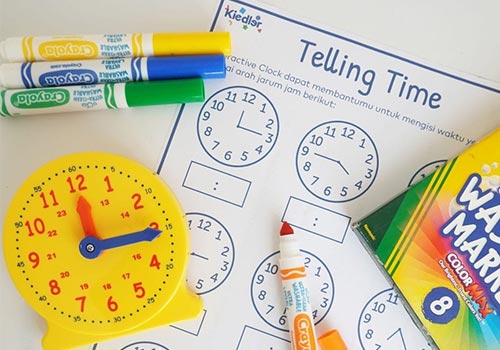 Teachers and institutional
We dedicate our Research and Development team to provide the high-quality educational resources for classroom supplies. We believe that for children, playing is the path for them to learn. With the right educational products, children will develop a deeper understanding of what they need learn. Therefore, Kiedler focuses on providing a distinguish wide range of educational products that involve S.T.E.A.M (Science, Technology, Engineering, the Arts and Mathematics), construction, language, geographic, social studies, puzzle and many more.
Parents and Home-Educator
Since childhood cannot be repeated, a closer relationship between parents and children is very essential for children's development process. Hereby, Kiedler tries to facilitate parent and children relationships by supplying the best educational products to strengthen parenthood bonds while providing a chance for children to learn and play with the right toys.
We love to support teachers and parents by providing the best educational resources so that the learning experiences for children are maximized. Please feel free to contact us for more information on our general products, wholesale inquiries, and other questions.