Transparent Tactile Shells offer youngsters sensory experiences. Children can use three of their five senses (sight, sound and touch) to explore these shells and engage in sensory play. Ideal for light box play. 6 different tactile surfaces. 2 colors – yellow and blue. 2 sizes – 5.4cm and 4cm wide.
Ideal STEAM product
Ideal to play on light box to explore colors as light goes through these Transparent Tactile Shells. Also perfect for exploring symmetry, learning sorting, matching, comparing, patterning and counting.
Great for sensory activity
Place the shells into an opaque bag. Encourage children to use their hands to identify the shell tactility by feeling them.
Handy jar packaging
Packaged in a storage jar with lid and carry handle. Perfect for gift ideas. Wonderful to take on vacations!
Set includes: 6 tactile surfaces, 2 colors, 2 sizes, total 48 shells and Activity Guide in a jar.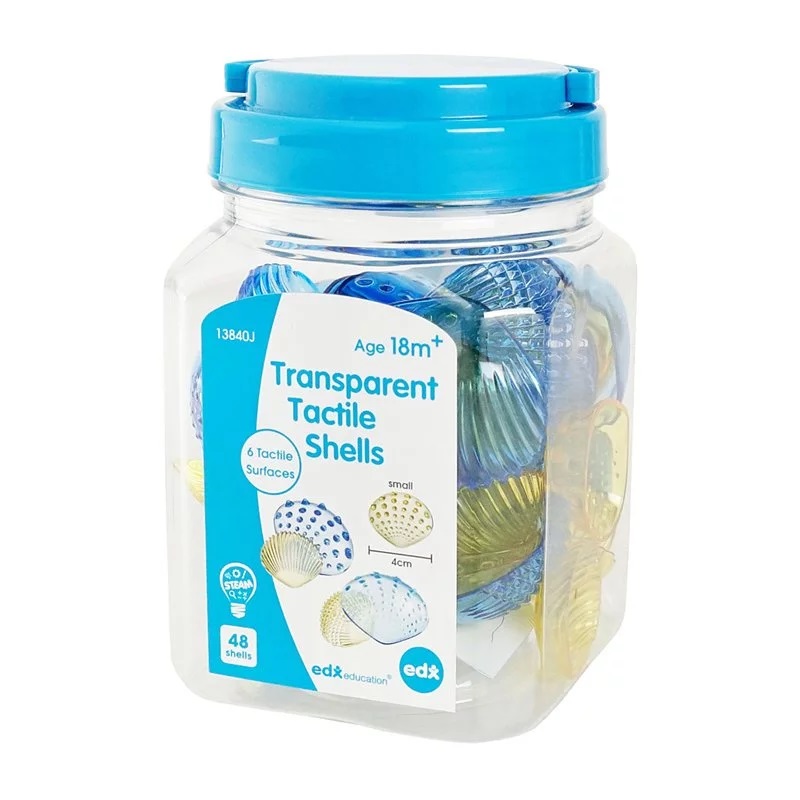 edx Transparent Tactile Shells