There's nothing like an erupting volcanic eruption to get your child fired up about science!
Create your very own erupting volcano with this unique no assembly required model.
Includes an easy-to-prepare lava recipe, a 13′ clear plastic tray and a removable tube that allows for quick clean up.
Detailed cross-section shows the inside of the volcano.
Includes a fact-filled Activity Guide, with all the information kids want to know about volcanoes.
**Age 6+
**Grade 1+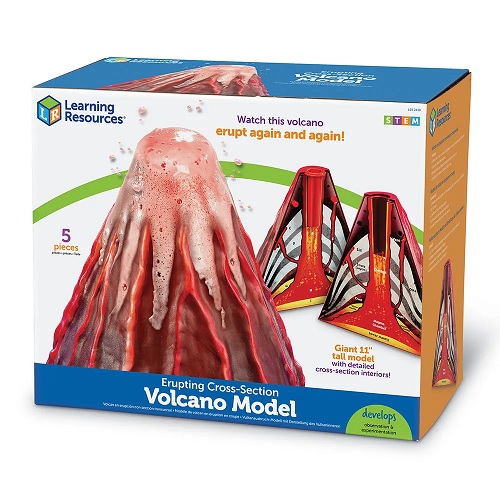 Learning Resources Erupting Cross-Section Volcano Model