Light up the night with the power of the sun!
With the Primary Science Solar Lantern from Learning Resources, kids see the concepts of renewable energy in action.
Small solar panels on the lantern's top collect energy from the sun during the day, storing it in batteries that power the lights within.
Each kid-sized lantern comes with an easy-to-grip handle, making the lantern a smart choice for portable adventures.
With the help of their lanterns, kids can plan an evening expedition into the backyard, add a soft glow to blanket forts, or light the way through darkened rooms during nighttime fun around the house.
Each fun outing also comes with concrete learning opportunities-parents can tie the lantern's charging function to lessons on cause and effect, or use light it casts to develop observational skills.
Each lantern is made from durable adventure-ready plastic, and cleans up easily after every excursion.
**This toddler-sized lantern casts soft light on adventures with bulbs powered by
solar energy
**Adds a soft glow to backyard excursions, blanket forts, and darkened rooms
**Lantern aids explorative play, as well as lessons in observation, cause and effect, and
renewable energy
**Durable adventure-ready plastic is easy to clean and tough enough to take on outdoor
excursions
**Ages 3+
**Grade PreK+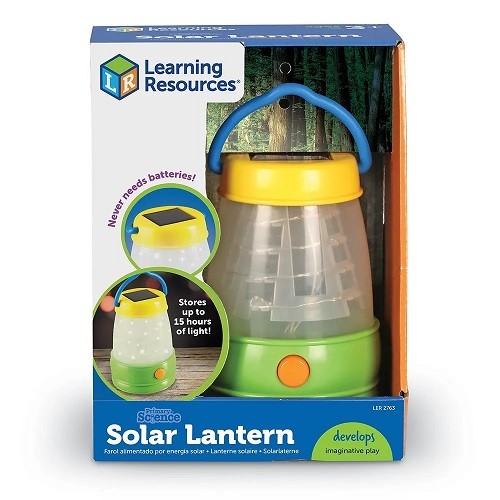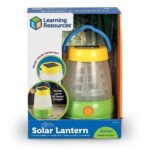 Primary Science Solar Lantern