Description
Reviews (0)
Description
Toddler safety scissor is the first step scissor, specifically designed for little hands with rounded tips and plastic blades to safely cut paper only for preschoolers. Ideal to teach toddlers how to cut properly without risking their safety.
Fulfill your toddlers' curiosity by letting them use safety scissors at an early age. It is perfect to learn fine motor control and encourage creativity with this safety scissor.
Size: 13,5 cm
FREE 5 pages Pre-scissor skill worksheet
Gunting pengaman anak tahap pertama yang dirancang khusus untuk tangan kecil dengan ujung bulat dan pisau plastik untuk memotong kertas dengan aman hanya untuk anak-anak prasekolah. Ideal untuk mengajari balita cara memotong dengan benar tanpa membahayakan keselamatan mereka.
Ukuran: 13,5 cm
GRATIS 5 lembar worksheet latihan menggunting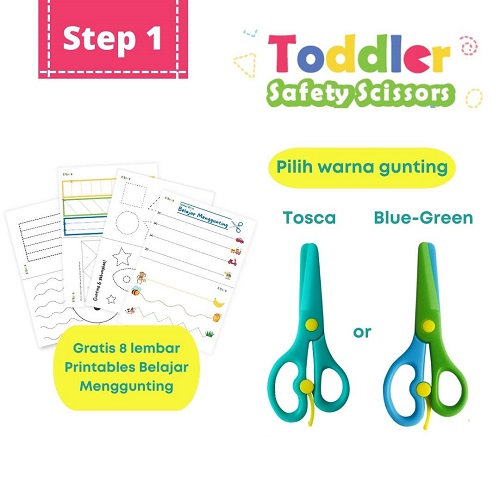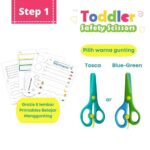 Toddler Safety Scissor Gunting Anak Dengan Pengaman Safe Scissors